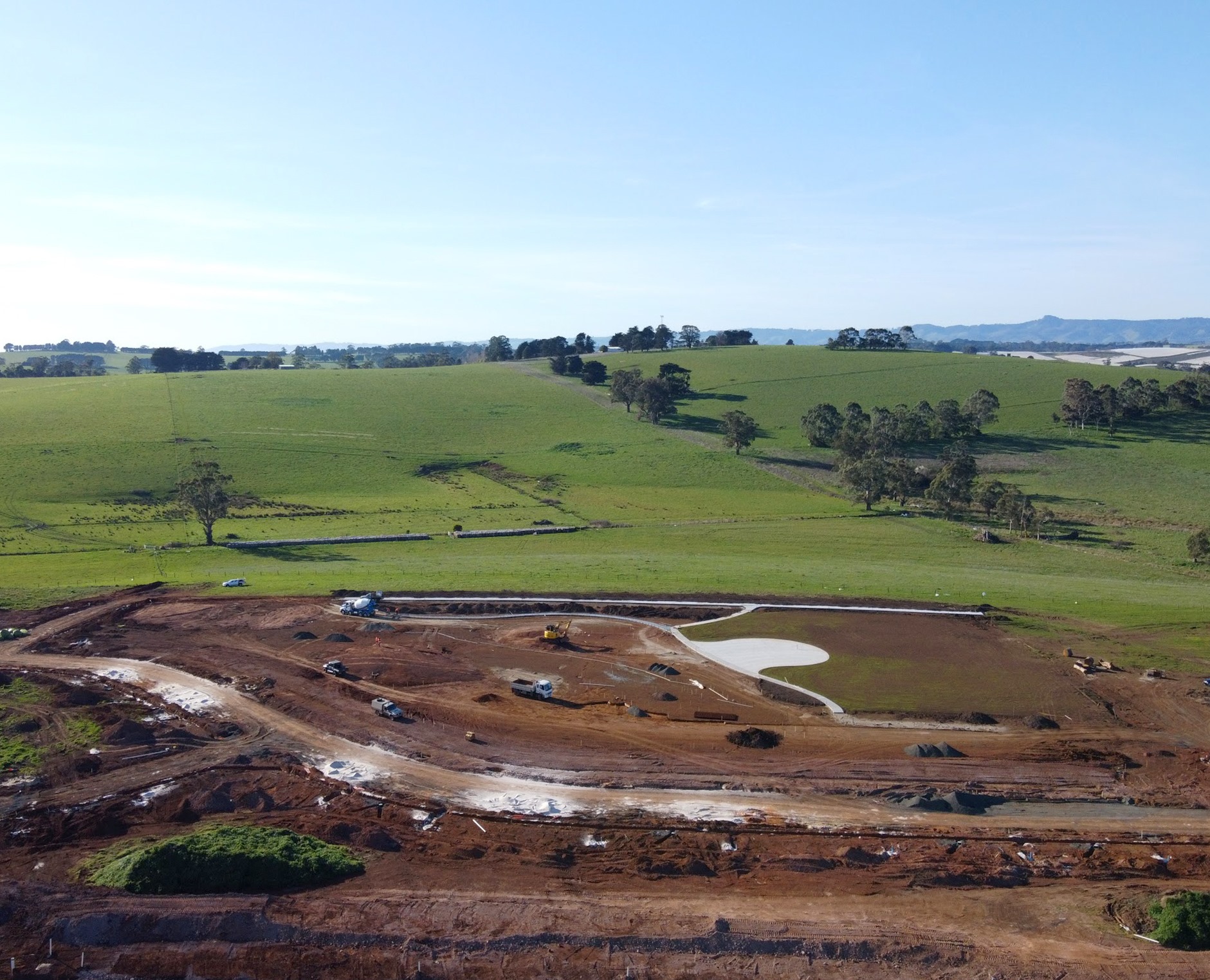 Construction and Community Update – September 2020
Ferntree Ridge – Stage 9 Early Release
We are excited to report that despite the restrictions and challenges 2020 has presented, construction and land releases at Ferntree Ridge have moved along faster than anticipated. In response to increased demand for rural land, and house and land packages, Landgipps worked hard to fast-track the release of Stage 8. These lots were snapped up quickly, and Stage 8 is now sold out. However, we can now announce the early release of Stage 9 house and land packages, available through our Display Village Building partners. 
The community is well and truly coming to life and construction continues to move along swiftly. Stage 6 construction is now complete and construction is underway on both stage 7 and 8 concurrently. Both stages are scheduled for completion by the end of the year.
The eagerly anticipated Stage 7 Park and Community Space is now under construction and we look forward to announcing a completion date and "grand opening" information shortly.
There has been continued growth in our Display Village since the grand opening in December last year. The largest Display Village in Gippsland is now showcasing 19 stunning new homes with 13 building partners on site to help you select your new home. With regional Victoria on track to phase down restrictions, we can't wait to welcome more visitors through the Village.
In community news, we look forward to the re-introduction of community activities and events as restrictions ease and we commence "covid-normal" living in the coming weeks. We have some exciting plans for Halloween and by December, we hope that restrictions will ease to allow a community Christmas event. 
Key Dates and Information
Stages 1-5
Sold Out
Construction Complete
Titled
Stage 6
Sold Out
Construction Complete
Titles coming soon!
Stage 7
Sold Out
Construction Commenced
Titles expected December 2020
Stage 8
Sold Out
Construction Commenced
Titles expected February 2021
Stage 9
Available – Early Release
Construction due to commence late 2020
Titles expected April 2021
Halloween
Save the Date – October 31st 2020
More news to come
Christmas event
More news to come