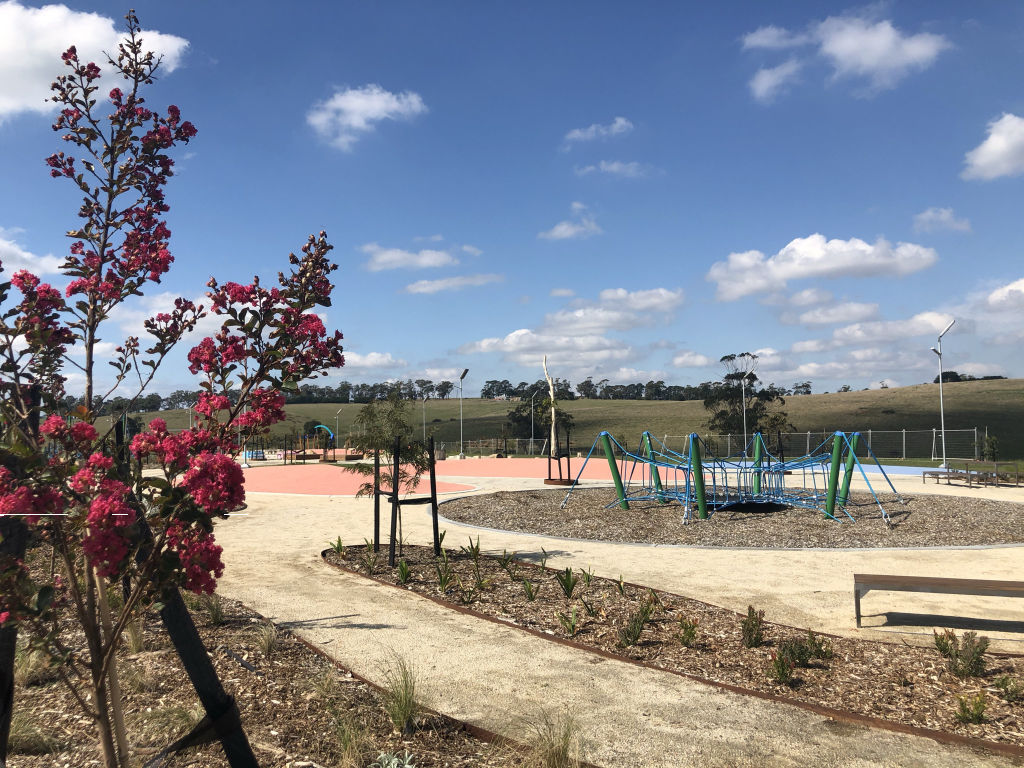 Drouin's newest park – Opening soon!
The jewel in the Ferntree Ridge crown, our eagerly anticipated Stage 7 Ferntree Park has switched into "finishing touches" gear, ahead of a May opening. With the construction of the toilet block and BBQ area now complete, our landscapers are busy planting out an expanse of 6000 trees and native vegetation to ensure the park that will become a natural wonderland for many years to come. We can't wait to deliver all that we promised and more!
The park is looking truly spectacular and uniquely different to other public spaces in the area.
The $2 million project has established an architecturally designed park that will provide the Drouin community with a dynamic outdoor space for adventure, play and exploration and a welcoming space for outdoor social gatherings. The park is also a space of peaceful collaboration with nature and an inviting space to stroll, relax and enjoy the outdoors.
For the young at heart, Ferntree Park features a range of adventure equipment, including a flying fox, slides, swings, climbing nets and a natural exploration playground and sandpit; the park provides an exciting environment for active learning and exploration. Ferntree Park also has a range of exercise facilities including a basketball court, bike and scooter trail and plenty of grassed areas to kick the footy.
The multi-purpose space is also home to a large picnic area with built- in BBQ facilities and toilet amenities, and with extensive timber seating there is ample room for everyone to enjoy a family gathering or a larger group event.
Check out the video below and get excited about Drouin's newest public space! Check back soon for more details about the Park opening.