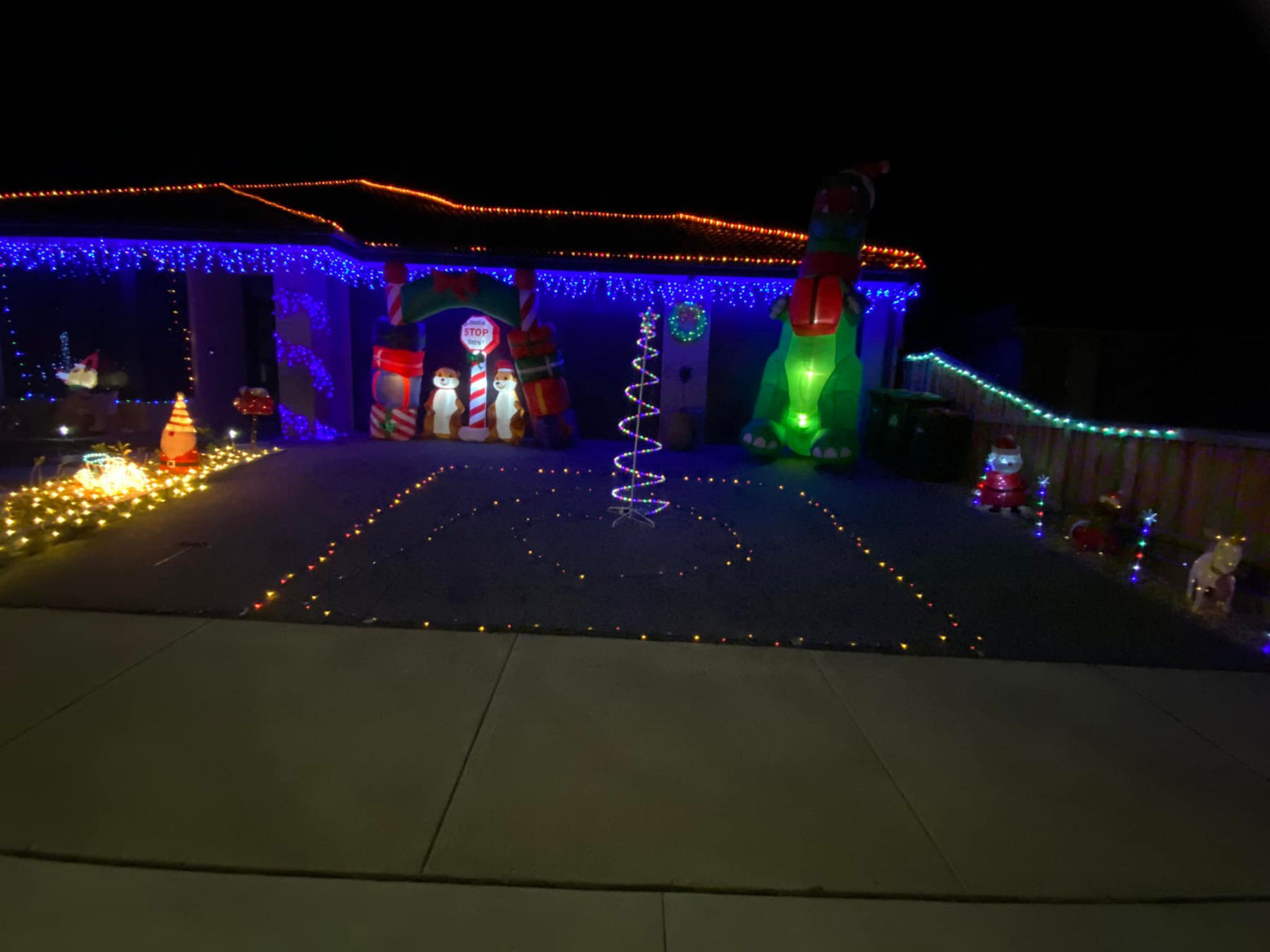 Light Up The Ridge! 2021 Christmas lights competition
Ferntree Ridge could quite possibly be the most festive community in Drouin. For those who don't know much about the ridge, it is an up and coming, tight-knit community on the fridge of Drouin, who absolutely loves Christmas!
Last year saw a huge number of our first community members getting festive, decorating their homes with Christmas lights; This year looks set to be even more spectacular! To encourage the spirit of Christmas, LandGipps and the Ferntree Ridge Developers are giving away $500 Visa Gift Cards to two lucky residents who display Christmas Lights. One will be awarded to the house voted for by the public, and the second will be randomly drawn from all of the entries.
Ferntree Ridge Resident Melissa (and family) are already set to attract good support, displaying a fantastic Christmas wonderland in their front yard – complete with a Christmas photo opportunity for the kids. Our photographer will be out and about at Ferntree Ridge on Monday 6th December to capture all the wonderful Christmas Lights. Head to the Ferntree Ridge Facebook Page next week to check out photos and videos of all the houses and vote for your favourite. Better still — take a stroll around the community and enjoy the festive atmosphere!
We can't wait to see Ferntree Ridge light up again this December. Thank you to all our wonderful residents who make Ferntree Ridge the best community in Drouin!
Merry Christmas to all.
LandGipps