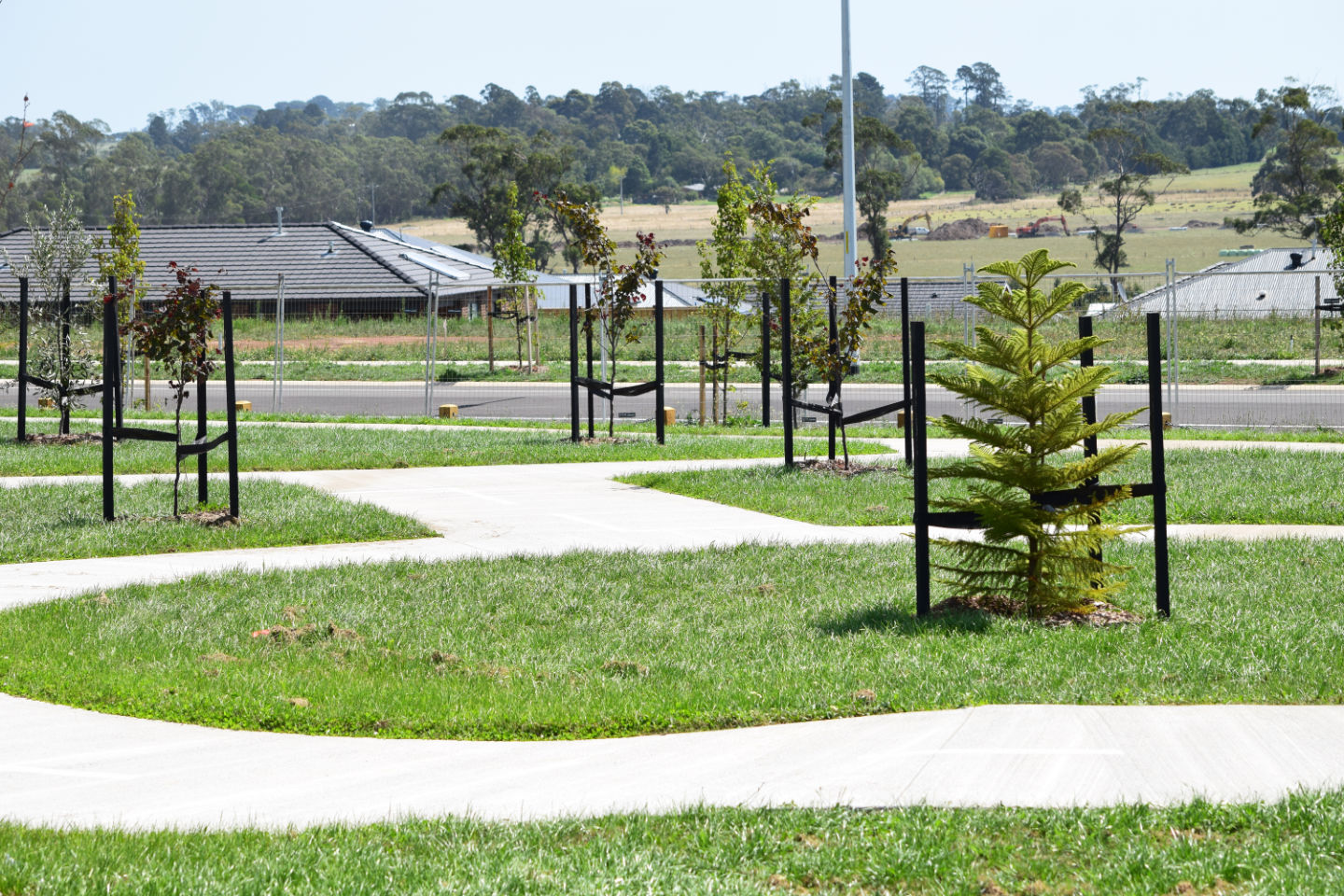 May Update
We have lots of exciting developments to report this month, as Ferntree Ridge continues to take shape. Perhaps the most exciting development for residents and the wider Drouin community has been the highly anticipated opening of stage 7 "Ferntree Park" earlier this month.
The grand opening event was a huge success with hundreds of local families stopping by to explore the adventure playground and enjoy the festivities. With Ferntree Park now complete, our busy landscaping team is planning the estate's next open spaces. We look forward to providing more information on the stage 11 off-leash dog park and the new Drouin History Park near Main South Road in coming months.
LandGipps would also like to welcome our newest residents to the community. Stage 8 is now titled and with new home construction under way throughout the stage, we look forward to meeting our new neighbours soon.
We are pleased to report that stage 9 construction is now moving forward quickly. Following the completion of initial earthworks, essential underground services have been installed. Sewerage, drainage, water and gas assets are being delivered throughout the stage, as well as electrical and telecommunications. The final phase of surface level construction is now under way. Footpaths are being poured and we can start to see the future neighbourhood taking shape. Stage 9 purchasers can expect to receive sales contracts over the next few weeks and we are excited to welcome you all to the community.
Baw Baw Shire Council recently provided permits to commence works for the new road, named "Illawarra Boulevard", connecting King Parrot Boulevard directly to Main South Road. Properties fronting Illawarra Boulevard will include a new display village, stage 10, a new shopping centre, and a new Catholic school scheduled to open in 2024/5.
Bulk earthworks for stage 11 are now complete with individual blocks now cut. This stage is looking fantastic with a terrific outlook across the estate, and the future off-leash dog park.
Design of stage 12 is also well under way, which will include a new service road and footpath along Weebar Road. Construction timing of stage 12 is subject to several Council approvals in accordance with existing permits, and so is not yet confirmed, but we are hoping to commence construction of stage 12 later this year. This is a strong priority, to complete the footpath link along Weebar Road.
Building at Ferntree Ridge? Join the Ferntree Ridge residents Facebook page and get to know your neighbours.